Review Your Will While on Coronavirus Lockdown
When life is operating normally, we usually find ourselves with too little time to handle some of the less urgent matters that we face. Many of us tend to procrastinate, believing there will be plenty of time in the future to address those issues.
Experts tell us that we should review,  and at times, update our wills at least every two years. Situations change because of new or departed heirs, additional assets, and other circumstances that may cause you to adjust your intentions.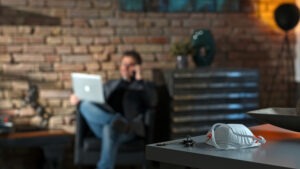 Now, as we face the Coronavirus or Covid-19 Lockdown, many of us are finding more personal time than usual. Even if you are working from home, you have gained the time you commute. And, if your time is usually occupied with activities like the Garden Club or exercising at the gym, those hours are now available for personal matters.
With this extra time on your hands, reviewing and updating your will is a good idea.
New Jersey Coronavirus Lockdown
On March 21, 2020, Governor Murphy of New Jersey announced that a lockdown is in effect for the entire state. Lockdown means that people should remain at home except for essential travel for food, groceries, medicine, and other necessary products. Most businesses are shut down, or operating with skeleton staff, with only essential businesses open without restriction. It is unknown how long this lockdown will last.
Covid-19 is a highly contagious disease which can spread quickly from some person-to-person contact, by touching contaminated surfaces, or social interaction. Individuals over the age of 60 and those with certain medical conditions are considered most vulnerable with a higher likelihood of dying from the disease.
While most of the nation is now in lockdown mode, New Jersey, the nation's most densely populated state, is adjacent to New York City, America's current epicenter for the disease. The lockdown should reduce the spread of the virus at the current rate, hopefully allowing daily activities to return to normal in less time.
Importance of Updating Your Will
Use the Coronavirus lockdown time wisely.
Now is the best time to create, review, or revise your will to ensure your assets will eventually be distributed as you intend. 
In some instances, as with the Law Office of Nicholas A. Giuditta III, Estate Lawyer in Westfield, New Jersey, you can begin the process and create changes to your will without leaving your home. We can  "meet" you virtually through a FaceTime or Zoom videoconference, or phone call during these extraordinary times. We are fully able to serve your needs as we always have been.
Or, you can submit our online form to begin the process, and someone from the law office will contact you.
Contact Giuditta Law Office in Westfield, NJ
As a long-standing successful New Jersey Estate Lawyer, Nicholas Giuditta brings over three decades of successful legal experience. Highly respected and knowledgeable, Mr. Giuditta provides legal counsel for all areas of the creation, revision, and execution of Wills and Estate Plans, Advance Directives, Trusts, Estate Litigation, Guardianships, and Conservatorships.
Protect your beneficiaries and your assets during this challenging time without ever leaving the confines of your home. We can work together online and by phone to ensure that your affairs are in order and that your estate will be distributed appropriately when the time comes.
Phone the Law Office of Nicholas A. Giuditta III today at 908.232.0099, to set up your phone and online consultation to review your current will, create a new one, or simply make the appropriate changes.