What You Should Do After a Loved One Passes Away
Throughout our lives, we accumulate bank and investment accounts, income sources and debt, memberships, insurance policies, utilities, and various personal services. When we die, sometimes unexpectedly, family members or executors must deal with advising all who may be affected by our passing.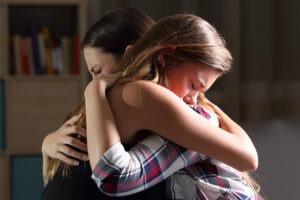 And, even while the grief is still fresh, as a family member, you may have the unfortunate task of informing all parties, including relatives and close friends, of what has happened. The list can be quite lengthy.
In many instances, you may require legal support to help ensure the process is complete.
First Steps
Before anything else, you should arrange for the transport of your loved one's remains to the appropriate designation. The hospitals and nursing homes where the deceased passed away can assist with organizing this. Or, you may contact the funeral home directly to prepare for burial or cremation.
If there are no instructions regarding how to address the situation, this is the time to decide about the funeral service or memorial. A funeral director can assist in all phases to ensure your or the deceased's wishes are met.  
Notifying Interested Parties
Whether the designated executor or family members takes charge, someone must take immediate responsibility to ensure the news gets out to every interested party and company.
Depending on the extent of their estate and obligations, you may need to contact a lengthy list of people, businesses, and organizations to inform of your loved one's passing. The list may include:
Social Security

: Contact the Social Security Administration immediately. If you wait too long, you may need to pay back the payment for the month in which the individual died. If the person passed away in August, for example, the estate would not be entitled to the check that arrives in September.

Pension Plans

: Contact the payer of any pension plan the deceased may have. Informing these is necessary even if the program continues to pay a spouse or other designee.

Employer

: Arrange for payment of final compensation and other benefits.

Veterans Administration:

If your loved one was a veteran of the U.S. Armed Services, the VA provides a burial plot in a National Cemetery, a grave marker, and a burial flag. Also, the family will receive a sum of $300 ($706 if in a VA hospital at the time of death) toward funeral expenses.

Banks

: All banks holding the deceased's accounts should be notified. If they have a POD (Payable on Death) designation, responsibility for the account will pass to the designee. Otherwise, the account is frozen until the estate is legally executed.

Insurance Companies

: Contact all insurance companies. With any life policy, a legal death certificate must be submitted before beneficiaries can collect payment. Auto and home insurance providers should also be contacted.

Mortgage Companies

: Notify mortgage companies or banks holding mortgages. The mortgage loan will continue accruing interest until the property is disposed of or the balance is paid.

Credit Card Companies

: Credit card companies should be notified immediately to freeze any further use of the deceased's credit cards. The balances must be paid from the estate.

Service Providers

: If the home will be unoccupied, it is important to discontinue utilities, cable or satellite services, housekeeping, cell phones, and internet. If the residence remains occupied, you will need to switch the billing to the resident who resides in the home.
Everyone's list will be different, and a careful review of the decedent's financial affairs will reveal any other assets and creditors.
Choose an Experienced Estate Lawyer
A proven Estate and Wills Law Firm like that of Nicholas A. Giuditta III in Westfield, NJ, can handle the full range of estate matters, which may include notifying all interested parties. Often, when close family members are too distraught to reach out to banks, insurance companies, federal agencies, and service providers, they will rely on legal assistance to handle these functions.
The Law Office of Nicholas Giuditta offers over three decades of professional and compassionate assistance to families experiencing these difficult times.
To set up a personal consultation with Mr. Giuditta to discuss the complexities of your loved one's passing, complete the simple Contact Me form on the website, and we will phone you promptly.
Or, you may phone for an appointment at +1-908-232-0099.